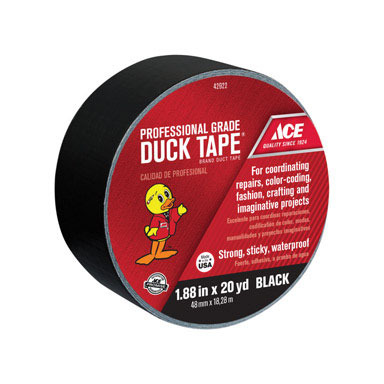 Brand Name: Ace
*Width: 1.88 in.
*Length: 20 yd.
*Color: Black
*Pattern: Solid
*Product Type: Duct Tape
*UV Resistant: No
*Indoor or Outdoor: Indoor and Outdoor
*Removable: No
*Packaging Type: Shrinkwrap
*For both the DIYer and crafter, color duct tape is a simple solution for your creative and repair projects at home, office or classroom.
U/M

/ EA

Price

$6.59

Part Number

42922

Manufacturer

SHURTAPE TECHNOLOGIES LLC

Brand

ACE

Quantity Available

Item may be temporarily out of stock. Call to check availability and/or place order. (470) 768-6118