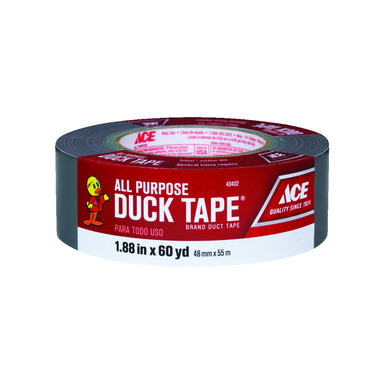 Brand Name: Ace
*Width: 1.88 in.
*Length: 60 yd.
*Color: Gray
*Product Type: Duct Tape
*Indoor or Outdoor: Indoor and Outdoor
*UV Resistant: No
*Packaging Type: Shrinkwrap
*Removable: No
*With extra-strength adhesion, this duct tape is the all around tool for temporary repairs and quick fixes around the house, garden or garage.
U/M

/ EA

Price

$5.99

Part Number

40402

Quantity Available

16